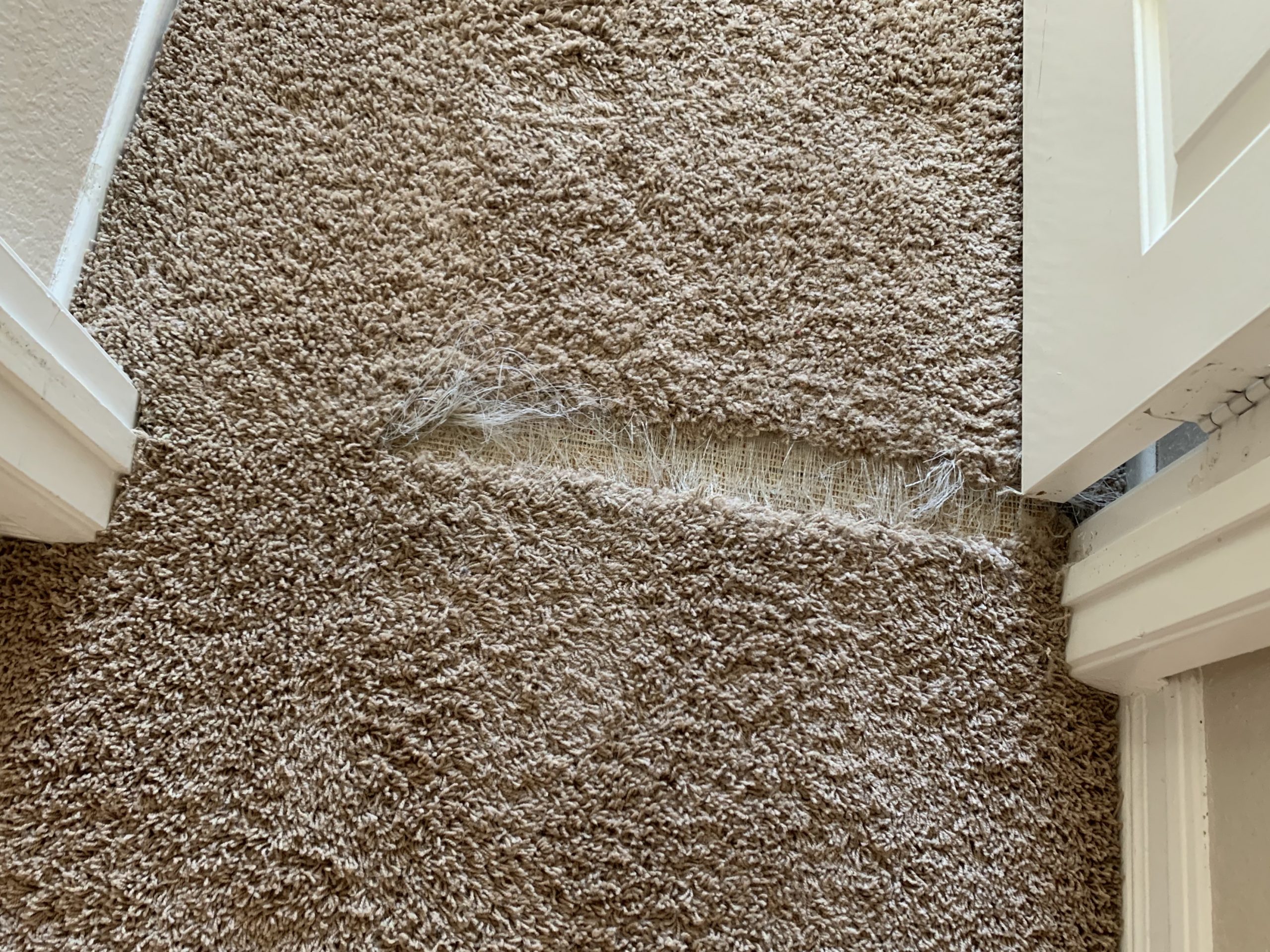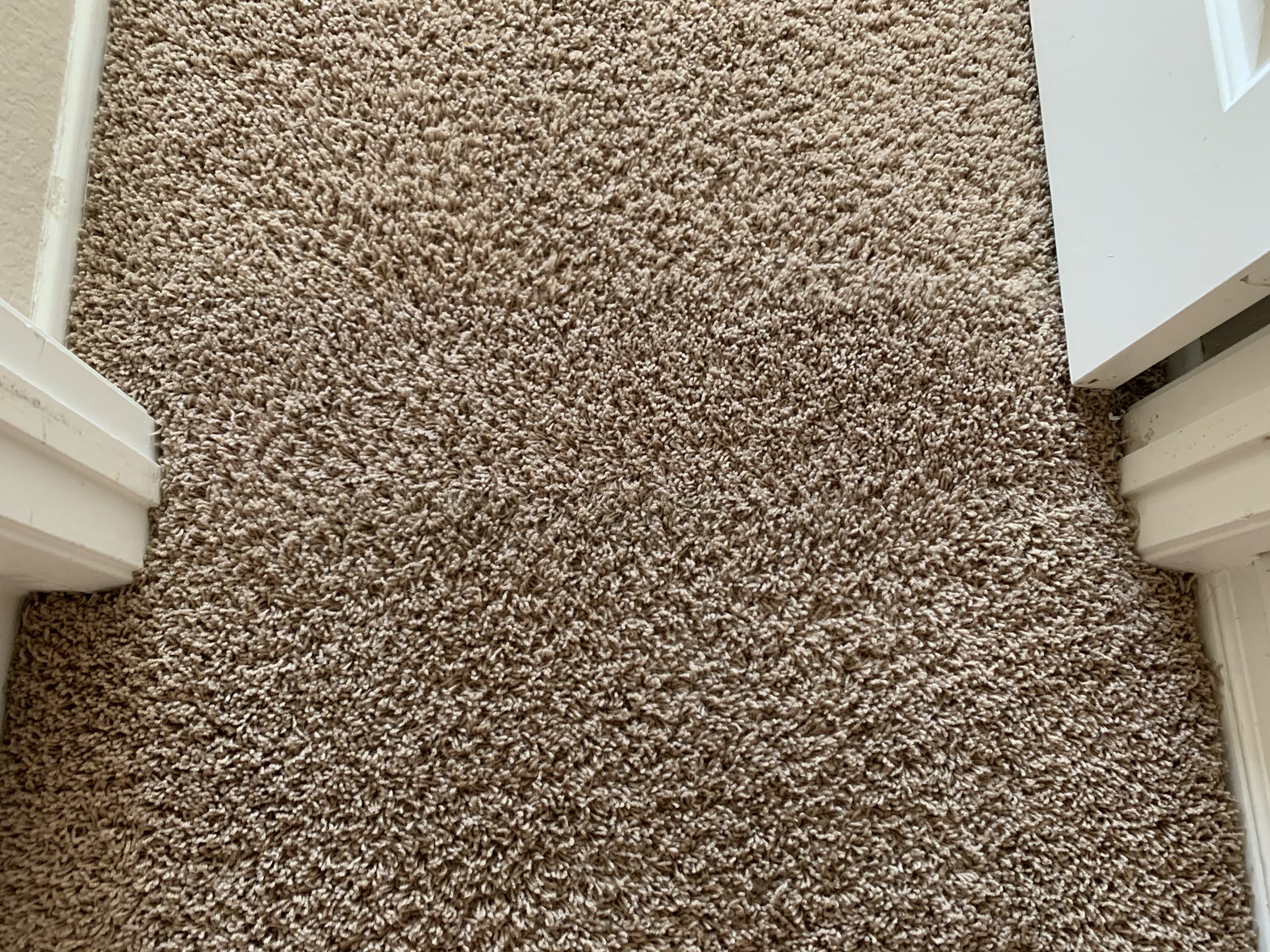 Orange County's #1 Trusted Pet Damage Repair
Did your cat or dog tear your carpet up? Our team can fix it! Our carpet care experts can repair what your pet damaged. Whether your pet chewed up, scratched, or peed on your carpet (or worse!)…we are just the team you need to fix it. We have the experience and the tools necessary to get the job done right. You can spend hundreds of dollars to replace the whole carpet or you can get a professional to fix it for you so you don't have to go through the hassle yourself. Our pet damage repair services are affordable and we guarantee our workmanship.
Pet Damaged Your Carpet? We Can Fix It!
No matter how many toys we buy for our pets, they always seem to want to chew or scratch something else. Unfortunately, sometimes that means our carpets. Thankfully, our team of experts can seamlessly repair damage caused by pets.
In addition to fixing your carpet, we can also perform a professional carpet cleaning so your carpet ends up looking brand new! We use non-toxic cleaning techniques (to protect your family and your pets). We can fix pet damaged carpet throughout Orange County including: Tustin, North Tustin, Costa Mesa, Garden Grove, Irvine, Orange, Santa Ana and beyond. We are just a phone call away. Get your free quote today!
We have had our carpet cleaned numerous times over the years by companies offering steam cleaning discounts and promising great results.  Usually with in a month or two the old... read more spots begin to reappear. We just thought that was the norm.  Then we had Don come out. He stretched and cleaned the carpet in our living room and dining room. A month later, the carpet still looks brand new.   Wish we had found him a long time ago.  Thanks  Don.

T W.


8/06/2022

Promptly returned my call for appointment. Arrived on time. I had a terrible stain on my large area rug that was completely removed along with 2.bedroom rug areas.  The entire... read more job was completed by the estimated time. Logan was friendly and professional.  Fantastic experience.  Thank You,,

Diana K.


12/13/2022

I'd love to have offered a review here.  But I had an appointment for Sunday and the service technician got sick.  We rescheduled for Monday between 11-1PM.  Did not show.... read more  I called.  He'll be there at 1:45.  He's showed up at 2:05.  Told him to leave.  Part of being a successful business is showing up on time.  Not recommended

Dan C.


7/19/2021

My carpet was looking a bit destroyed after my puppy ripped a portion up. The Orange County Carpet Repair preformed their magic on my home and, woah! I'll definitely hire... read more this carpet service repair/clean again! The cleaning/repair left my home looking immaculate, not to mention the service is super friendly and accommodating. However they do not move furniture.

I'd recommend this place to anyone who wants their carpet cleaned and wants that professional squeaky clean look!

Jennifer F.


9/13/2022

I was looking for a local carpet repair contractor and it was somewhat difficult to find one, but luckily after reading the high reviews on this company on Yelp -... read more I gave it a try.  Don was very professional when I spoke to him on the phone to get an estimate and he was able to go to my rental property the next day after I contacted him.  He repaired the carpets and they look brand new!  Don called the day of the appointment to give an estimated time of arrival and after the work was done, he followed up with a phone call to explain the whole process and what the issues were. Highly recommend his services and the prices are reasonable.

D K.


5/19/2022

Don is awesome! We had tenants move out and they were pretty hard on the carpet. We had a couple patches and needed a deep clean. Don is very dependable... read more and was very willing to work with our ever changing schedule. The patches and carpet cleaning look amazing....looks brand new! Don is a true professional! Thanks so much Don!

Chris T.


7/26/2021

I never leave reviews for anything good or bad; however I spoke with Don about a repair I needed. Don gave me an estimate for what I needed repaired. The... read more only unfortunate thing I had  when I had Don come and repair what I needed was not meeting him in person. I had work so I had someone else at my house when he completed the job. Don is very professional and kept me updated with everything he did and kept sending me pictures as he moved along the repair. His price was very reasonable. The work was amazing. Don's work on carpet it like an artist. It's a true skill/talent that Don has. Highly recommend him for any repair needed for carpet

Kevin C.


12/10/2020

Don not only did a fantastic job cleaning my rental place he also fixed my carpet!  Personable, Professional and prompt.  Adding this contact in my phone so I can call... read more on him again!  Thanks Don

Kathy R.


8/04/2021
How to Repair Carpet Damage by Pets: Our Process
You don't have to live with stained or ripped up carpets anymore! With just one phone call, our team of experts will come out and assess the damage so we can create a plan for repair. The process takes about one day depending on the extent of damage, but once complete you'll never know there was any type of pet issue in the first place! Add on a carpet cleaning service and your carpets will be looking brand new.
The carpet repairman will start by identifying the damage. We'll figure out the best method to handle carpet repair once we've discovered the trouble spots.
Our carpet repair man gets started working on carpet patching, carpet stitching, carpet dyeing, etc.
We will have you come in to inspect the carpet before we continue any further.
Once you are happy with the repair done on your carpet, our carpet repair man will continue with a carpet cleaning if it has been requested.
Pet Damage Carpet Repair Cost
Restoring your carpet from pet damage varies in cost. If you send us a photo of the damage, we can get you an estimate right away. What we can tell you is that we are one of the most affordable pet damage repair services in Orange County. Our pet damage carpet repair professionals have been fixing carpets in Orange County for years so you can trust us to do the job right!
Dog or Cat Damaged Your Carpet? We Can Help!
If your pets have damaged the carpet, you are probably wondering if there is anything that can be done to fix it. We understand how important it is to keep your home looking great and we know that pets can turn your carpet into a disaster that isn't pleasant to look at. Pets love to chew on rugs and furniture, not to mention urinate on them. Destruction plus the urine stains make people want to replace their carpets entirely. But we are here to show you a better (more affordable) way! Our team can take care of repairs as well as any stains or odors left in the fibers so you can rest easy knowing that this problem is solved. 
We have been in business for years so we have just about seen it all. However, our pets never cease to surprise us. Dog chewed hole in carpet? Cat scratched carpet?  We can repair it! Whatever disaster your carpet has endured we can fix it. Contact us today and in no time at all, your carpets will look like new again!
How to repair carpet damage by pets?
When it comes to repairing your carpet from pet damage, things can get complicated. If you want to guarantee a repair is done seamlessly, hire a professional like the ones at OC Carpet Repair and Cleaning. You can contact us at (949) 478-2801 for pet damage carpet repair, pet odor removal or cat scratch carpet repair services.
How to fix pet damaged carpet?
Thankfully, it takes more than pet urine to ruin your carpet. Even if your pet's nails cause frayed fibers which over time start to unravel and get worse, there is still hope. Our team knows just how to repair your carpet from all types of pet damage so you won't even notice it happened.
How to fix a hole in the carpet from a dog?
If your dog has chewed a hole in your carpet then you have a few different options. However, if you want things done right the first time you should call a professional carpet repair company like OC Carpet Cleaning & Repair.